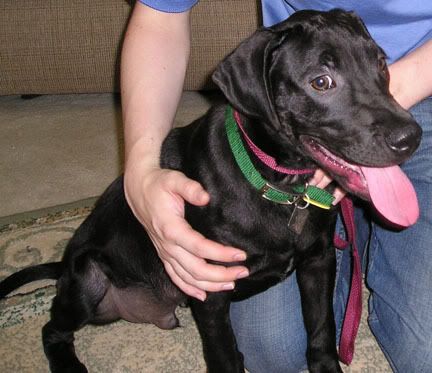 On Saturday, I welcomed a new canine to the congregation. My uncle adopted Bruce, a Lab puppy, from a shelter in Carrollton and stopped by to introduce him to me. "Ayatollah," he said, "I want Bruce to learn from you how to be a 'good dog.' Can you take him under your wing and mentor him?"

"Yes, my human child," I replied. "I will work with your large-pawed pup. For a small fee."

After receiving a biscuit in payment, I took Bruce out in the back yard to get a baseline of his skills. He possessed excellent athleticism and keen ball-fetching ability. He was a fast runner, but not as fast as yours truly. Yes, my flock -- despite this graying beard, the ayatollah can still tuck tail and fly.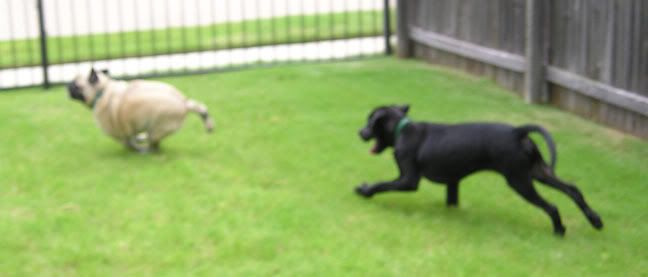 Bruce's drinking form -- splashing much of the water out of his bowl -- differed from mine. But it proved effective all the same. Once the humans began to feast on their lunch, Bruce and I made our way inside. The pup displayed food-seeking techniques beyond his years, using his height to full advantage and nearly making off with slices of pizza on multiple occasions. It was apparent that with practice and a slightly refined technique, he could become a true begging prodigy.

Finally, it was time for Bruce to go. His parents had a date with PetSmart and one of those cages the humans like to euphemistically call "crates." I took young Bruce aside. "You are off to a fine start, my canine protege," I barked. "When next we meet, I will introduce you to rawhide."