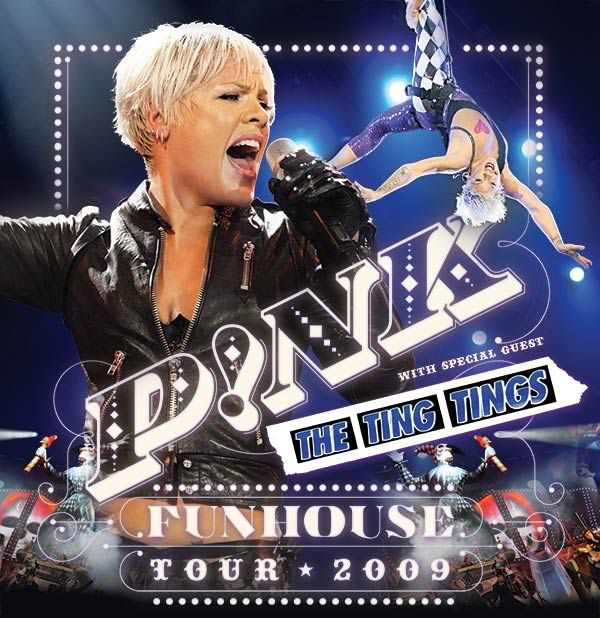 Welcome, my flock, to this, my second straight estrogen-soaked blog post. Last time, it was an author speaking tour. This time, it was a musical showcase featuring Pink and the Ting Tings. No offense to the authors, but they didn't leave me humming afterward.

The day began with a call from mother, who informed me that someone had donated free Pink tickets to the ministry offering plate. To this friend of the ministry, who has earned the title of honorary pug, I offer my sincere thanks -- and a wish to get well soon.

So the ayatollah clan set out for American Airlines Center in downtown Dallas. As we roamed the crowded halls looking for our seats, mother slipped into the ladies' room. Being a well-mannered and house-trained pug, I walked toward the nearby men's restroom. But to my surprise, the "Men" sign was covered up with a "Women" sign. It seemed that most of the arena's men's rooms had been overtaken by the rowdy crowd of females on hand for the show. I envisioned an AAC staffer standing inside the doorway passing out samples of
the innovative P-Mate device
to allow all these women to use the urinals with ease.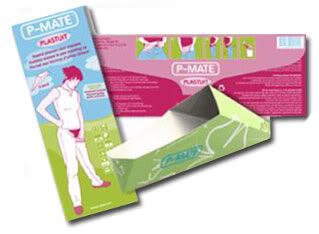 After finding our seats, and a disgusting tub of popcorn that would make the Dead Sea seem sodium-deficient, we settled in for an evening of music. With each odd-numbered bite, I felt my diastolic blood pressure spike 10 points. On the even-numbered bites, the systolic pressure rose an equal amount. Despite the presence of two pugs, most of the over-salted popcorn went uneaten. Yes, it was that bad.
But the concert was excellent. Despite recently suffering a separated shoulder, Pink was a dynamo on stage -- and even above the stage, where she performed some impressive trapeze moves. The large funhouse-themed set was perfect for Pink's high-energy, arena-ready songs, many of which I'd forgotten about until the choruses kicked in. In addition to her own bevy of radio-friendly hits from the last decade, Pink performed several covers: Led Zeppelin's "Babe I'm Gonna Leave You," Queen's "Bohemian Rhapsody," Gnarls Barkley's "Crazy" and the early '90s
Divinyls classic "I Touch Myself."
The latter song was done in a slow-burning, sultry manner and featured a handsy chaise longue in a display so racy that a red-faced mother quickly covered Wendell's puppy-dog eyes. If you missed it, fear not -- I hear it will be re-airing at 2 a.m. on Cinemax.