Last weekend, Wendell and I attended a canine swim day at Hawaiian Falls water park in The Colony. This is our story, in pictures:
Our first stop was the wave pool, where the big dogs were frolicking. But I've never really been the surfer-dude type, so the crashing waves weren't my style.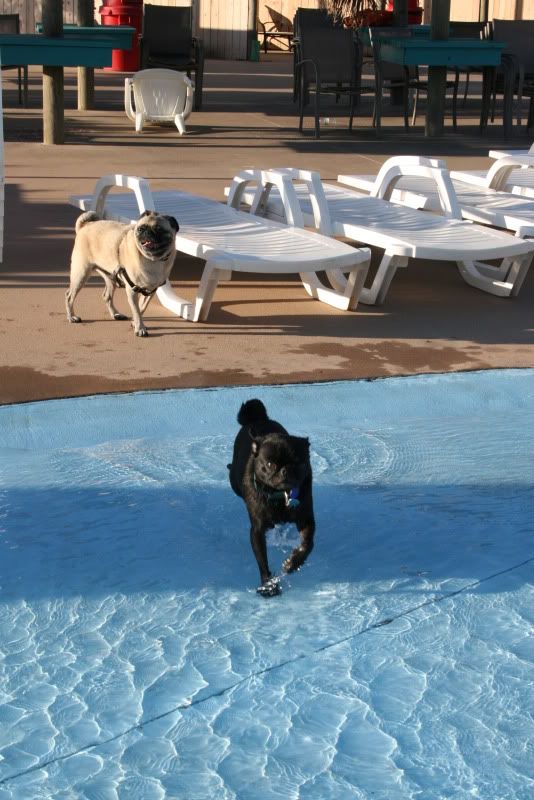 The kiddie pool -- now this is more like it. As you can see, Wendell was more eager to get wet than I was.


Despite his freakishly long legs, Wendell wasn't quite tall enough to go on the Hawaiian Half Pipe. But he didn't let that dampen his enthusiasm.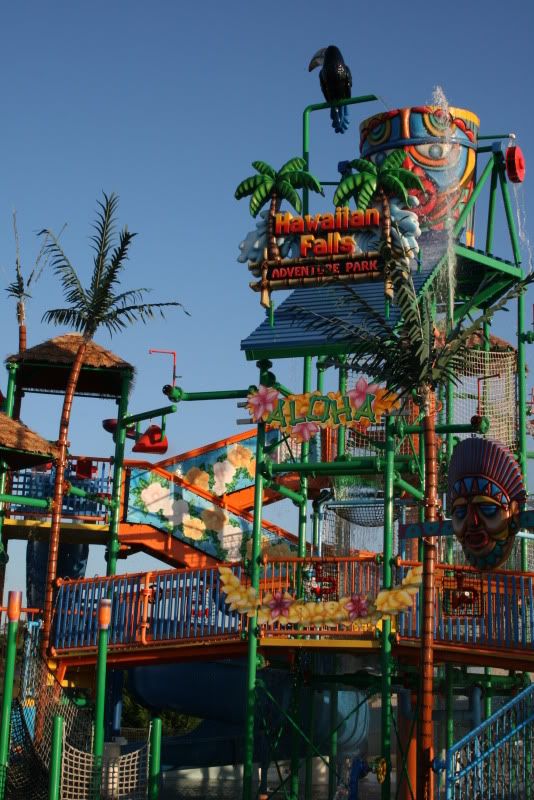 Wendell actually tried to scale this contraption at one point. The lad is adventuresome -- you must give him that.


... I set out with father on a trip around the lazy river. Ah, this is the life.



"Wendell," I barked upon my return, "you have to try this." Being a tad high-strung, Wendell wasn't quite as relaxed as I was. At one point, he leaped off his inner tube to the side. Father then put him in and let him dog paddle a bit, and Wendell continued the swimming motion even after father pulled him from the water. Unfortunately, mother was too busy laughing to snap a picture.
All in all, it was a most satisfying day.