I am a pug of my word, my flock. And today, it is time to pay up. As you know,
I made a wager with my good friend and business associate Pugham Young
for the season-opening football game pitting our favorite teams against each other. Pugham, leader of Pug Life Ministries' Mormon wing, won the bet when his BYU Cougars defeated my Sooners. Had the Sooners won, I would have received from Pugham a coveted set of "magical underwear." But I lost the wager, and now I must pay the price. As requested by Pugham, I have posed for a humiliating photo and must now post it for all the world to see. So here it is: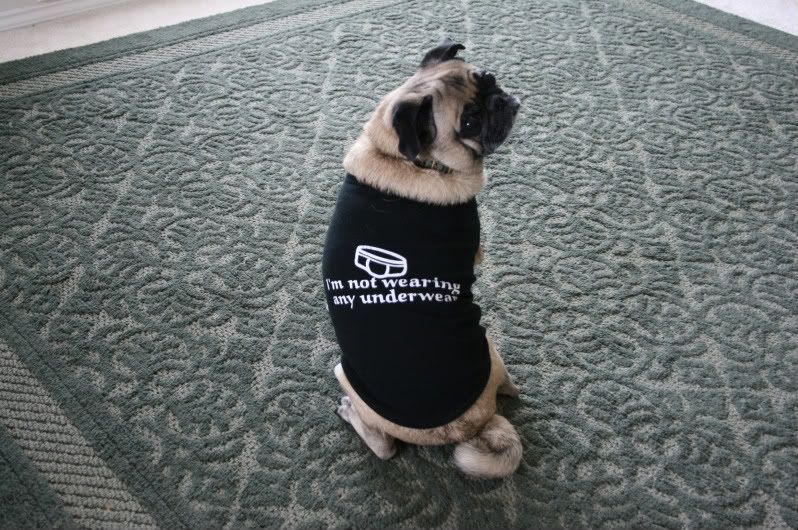 As you can see, Pugham appears to be unaware of my long history of panty addiction. He seems to think that I wanted the Mormon garments to wear, not to chew on for a special after-dinner snack. It is probably just as well.