Last week, I promised to post photos of our canine Valentine's Day party in return for your Valentine's haikus. Unfortunately, we pugs had to leave town unexpectedly last weekend. That left us without access to our computer, and thus, unable to post. But I am a pug of my word. So here, without further adieu, is a brief photo album of our party day.
I meditated with Wendell to prepare him for the upcoming kissing contest. "Focus," I told him. "Let your lips become one with Allah."
The competition was fierce.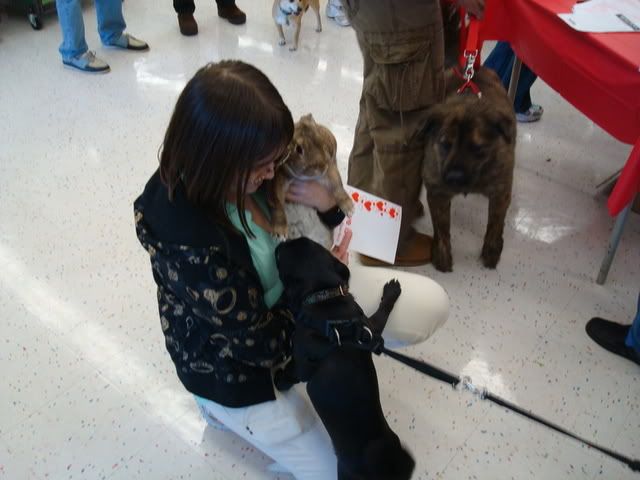 Among the competitors was a rabbit, whom Wendell attempted to psych out with his wide-eyed stare.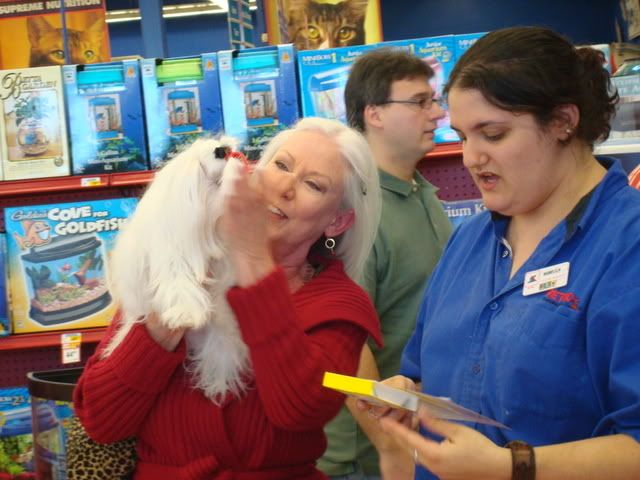 Unfortunately, Wendell's efforts came up just short. This woman and her little white dog were declared the winners after a long and lusty smooch that made this cleric more than a bit uncomfortable. Notice that they share the same hairdo.