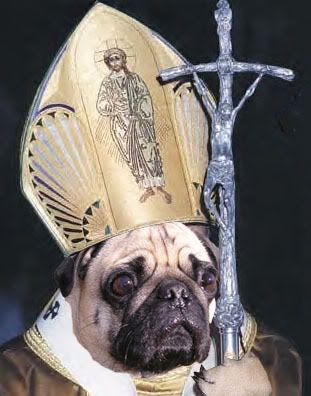 I have just gotten off the phone with my good friend and business associate Pope Pius Pug, who asked me to use my Texas connections to help him look into a potential miracle. It seems that a
woman in Houston claims to have found a sacred spud
.
After a preliminary investigation, I told the pontiff that I had quite frankly seen
far more impressive starchy miracles
in my day. But you know how the pope is -- once he has his mind set on something, he will not be deterred. So I told him I would keep my eyes peeled for further evidence.