You may have noticed that Wendell's Olympic coverage abruptly ended. He did not fill you in on Eagle the pug's historic three gold medals in dog-paddling. Nor did he tell you about the Pugistani basketball team's embarrassing defeat against the U.S., brought about by our team's lack of size after our lone Great Dane got into foul trouble. As it turns out, young Wendell got too involved in partying at the Olympic village, and he completely forgot to post on the blog. This confirmed my long-held belief that Wendell suffers from attention-deficit disorder. The ministry apologizes for any inconvenience, and we will certainly be more cautious in the future about assigning such an important task to a puppy.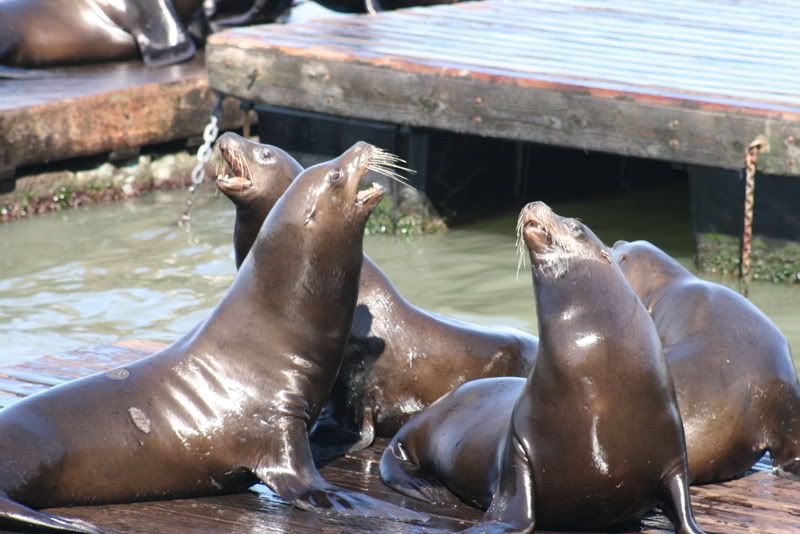 The ayatollah family recently returned from a trip to the beautiful city of San Francisco, where I addressed a convention of sea lion imams. As you may recall,
hundreds of the marine mammals pledged their allegiance to Pug Life Ministries late last year
. Since then, I have stayed in contact with the sea lions, offering them spiritual guidance and strengthening our alliance. We bark the same language, so it is only natural that we help each other out. God willing, the sea lions will govern the western province of Pugistan in short order.