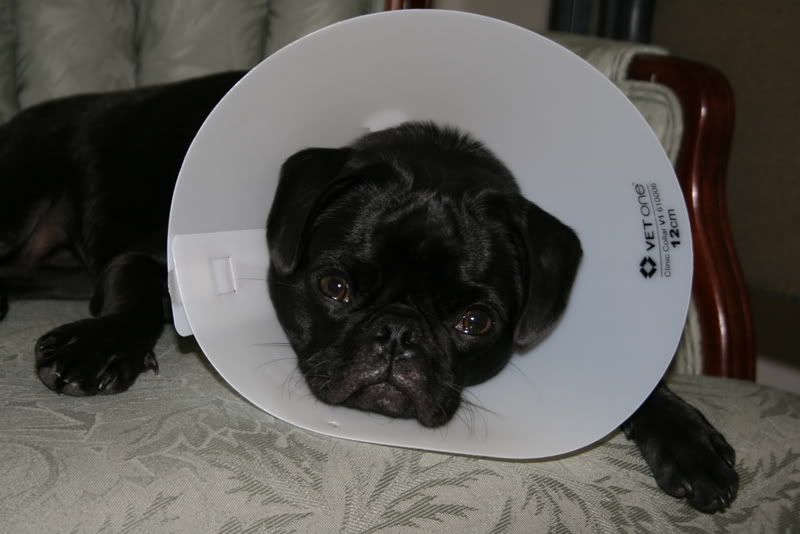 BEIJING (AP) -- One of the leading gold-medal contenders for the upstart Pugistani Olympic delegation was rumored to be ailing Friday, a day ahead of his bid to win the 100-meter dash.
An undated photo showing 1-year-old sprinter Wendell with a cone around his neck appeared in China's state-run media Friday. It was reported that Wendell may have had a minor foot injury that could keep him from competing. The pug, known for his blazing speed, had been considered the top challenger to American Tyson Gay in the event.
The Pugistani Olympic Committee, led by the enigmatic Ayatollah Mugsy, declined to comment. But experts said Wendell's medal hopes could take a big hit if he isn't fully healed by race time.
"I've got major concerns for Wendell," said Carl Lewis, a former track star and 10-time Olympic medalist. "That cone would severely impact his aerodynamic profile."