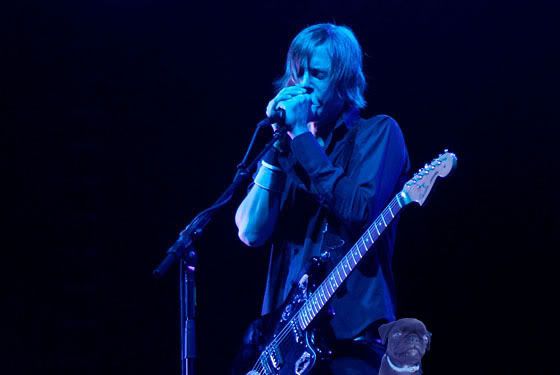 I took my little brother to his first music show last night. As we queued to enter the Palladium Ballroom, Wendell was upset when he was told he had to go through a separate line. "Why?" he barked. "Because you're under 21 in dog years," the usher barked back. As a bracelet was fitted above his paw, I explained to Wendell that he would not be missing out on anything. "The sin of alcohol is far greater than the benefit," I told him.
"How do you know this?" he asked.
"It is written in the Quran, my brother," I replied. "You have much to learn."
Once inside, I approached the bartender. "We would like two waters -- in bowls," I barked. The bartender appeared perplexed. "Ahem, down here!" I barked. "Oh, sorry, Your Holiness," he stammered, leaning over the bar. "Two water bowls coming right up -- on the house."