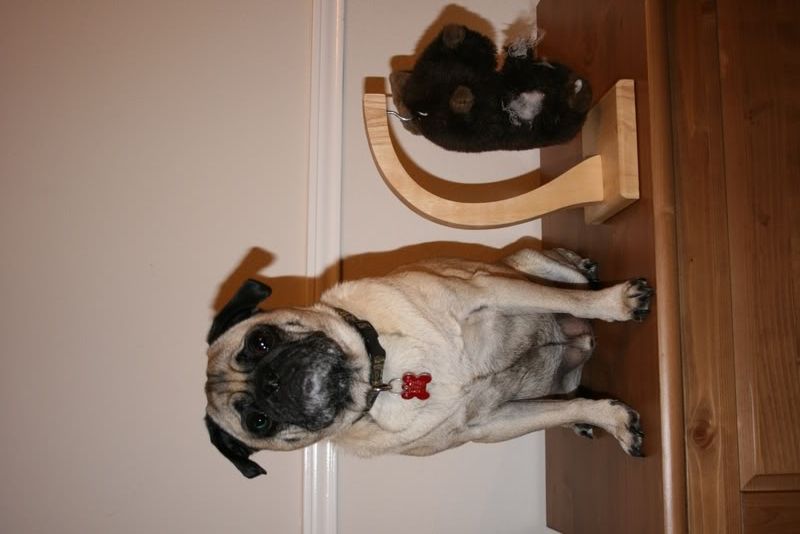 Behold the sight of Beaver, my flock. He has been identified as the infidel in our midst, and he is suffering the fate reserved for the ministry's worst enemies: the banana hook. Beaver has been hanging from his paddle-like tail since yesterday afternoon. Let the sight of his chipped tooth and his cotton-gaping severed paws serve as a warning to other chew toys who would think to conspire against the ministry! At this very moment, Wendell is "interrogating" the infidel to gain additional intelligence. If Beaver had accomplices, they will not escape justice.


You may think that this punishment is barbaric, my flock, but do not be swayed by the mainstream media or the United Nations' recent resolution to ban banana hooks. Instead, keep in mind that Beaver was engaged in a truly heinous plot. Was he trying to build a radioactive dirty bomb, or overthrow the ministry as the infidel
Blue Bull
did nearly two years ago? No, but Beaver's actions were no less ghastly. He sought to dehydrate Wendell and me by damming up our water bowls.