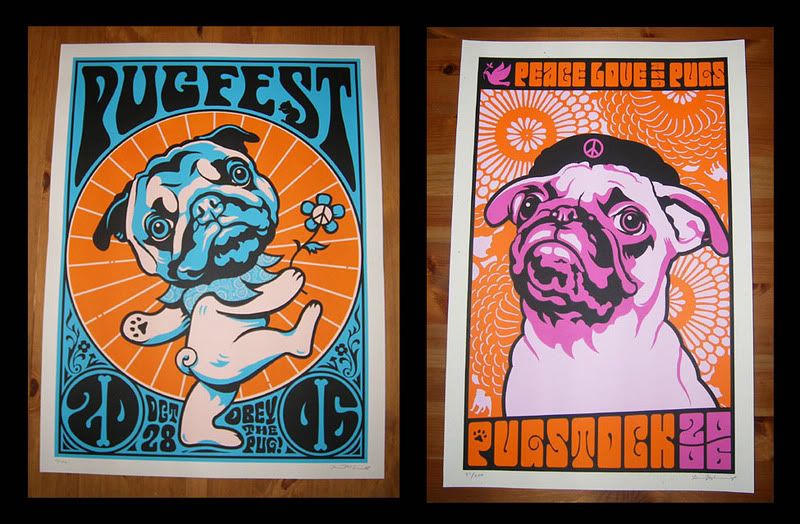 I have wonderful news, my flock. Our artist friend,
the talented Kevin McCormick of ObeyThePureBreed.com
, was so inspired by the ministry's recent intervention in the
Mideast peace process
that he donated not one but two magnificent posters to be auctioned off. Both of these rare, limited-edition posters commemorate the morally questionable but historically significant "Pug Summer of Love," which launched the pug peace movement in earnest.


All proceeds from the sale of these posters will benefit Pug Life Ministries' reindeer-antler fund, so bid early and bid often. I believe the rule of thumb on such eBay auctions is to bid two months' salary.