VATICAN CITY (AP) -- The Catholic world was stunned Thursday after Pope Pius Pug resigned as vicar of the church, brought down by the spiraling scandal over inappropriate petting in the clergy.
The Catholic Church then took the extraordinary step of skipping its usual conclave to select a new pope and instead immediately installing a 2-year-old Texas pug named Wendell as the next pontiff. Wendell is believed to be the youngest pope in church history.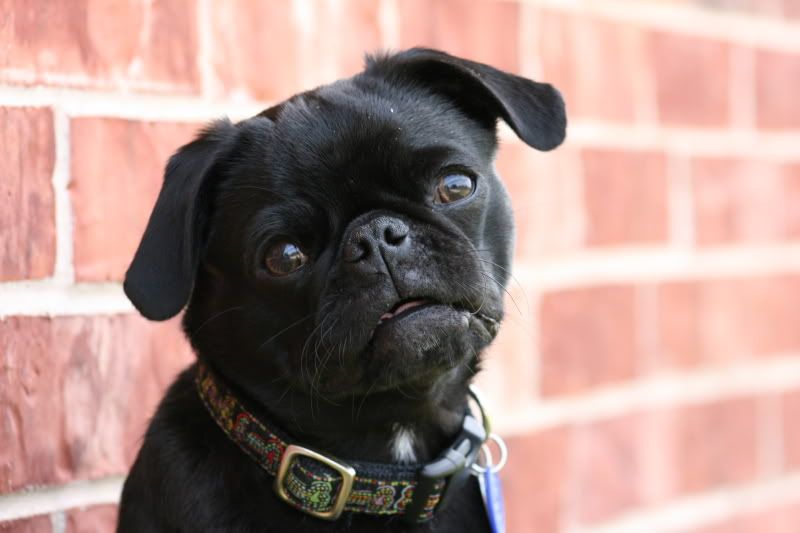 One senior bishop, speaking on condition of anonymity, said the church needed to bring in a "hip, youthful leader" to appeal to Catholics who had begun to feel disgruntled with the previous pontiff.
In a brief statement delivered from the balcony of St. Peter's Basilica, Wendell said that he'd decided against taking "one of those stodgy old-school pope names" and that he would instead call himself "Popey Dub." Dub is apparently an urban slang word used to refer to the "W" in Wendell.
"I don't know much about this whole Catholic theology thing," the black pug barked. "I'm really more of a ball-chaser and rawhide-chewer. But we'll figure it out.
"I'm really excited to be taking over the church during Holy Week -- I hear it's a big deal. So I'm gonna check through my closets and find my craziest pope outfit, and we're all gonna hide some eggs and celebrate the resurrection of the Easter Bunny in style! Peace out, dudes."