Hey, everybody. Wendell here. Big Brother Mugsy asked me to post some pictures from the Krewe of Barkus Mardi Gras parade, which we attended a couple of days ago in downtown McKinney, Texas. The parade had a TV theme, with many dogs dressed as characters from old television shows. Mugsy and I just wore our beads from the Dallas parade the night before, as you'll see below.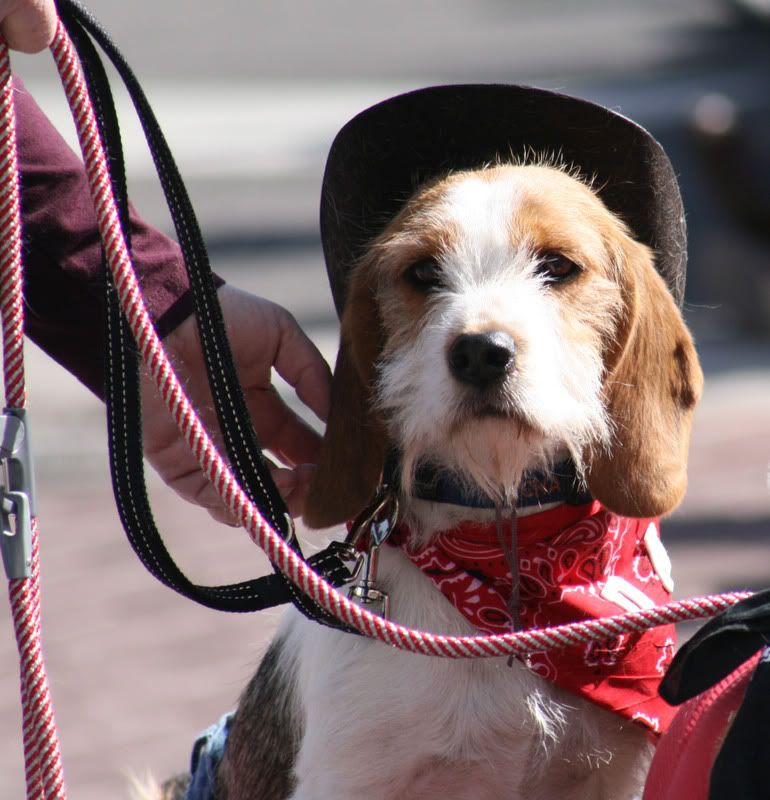 One cool cowboy. This was mom's favorite photo of the day (excluding her furry kids, of course).



These little fuzzballs rode around in a baby stroller.



Underdog! My second-favorite
superhero
.





I'm not really sure what this costume was, but it was very festive. And he had a green-and-yellow monkey on his back.



These "I Love Lucy" dogs brought their own TV set.
This little pup stood next to us watching the parade. You can't really tell from the photo, but he was tiny -- probably about four pounds. And he had a very interesting scent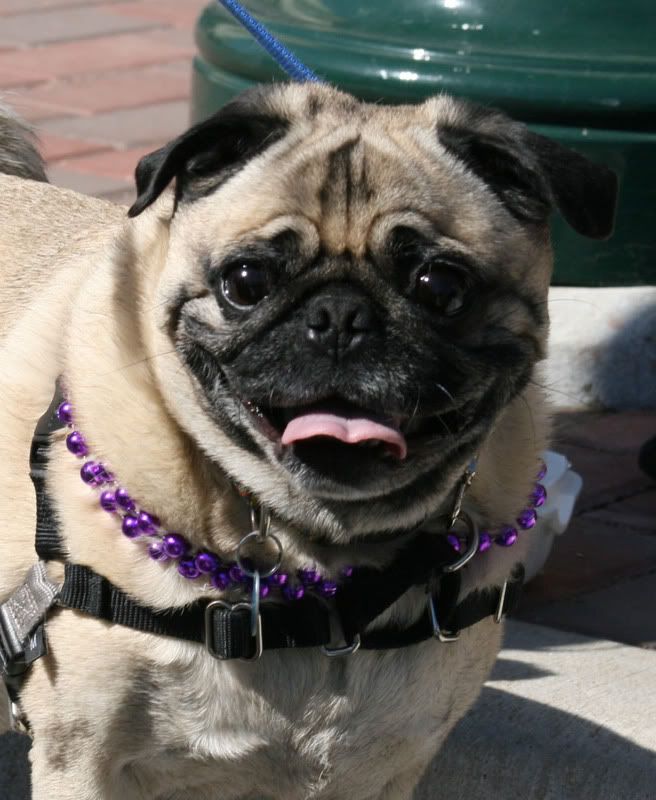 Mugsy was rockin' the beads. And a nice smile.